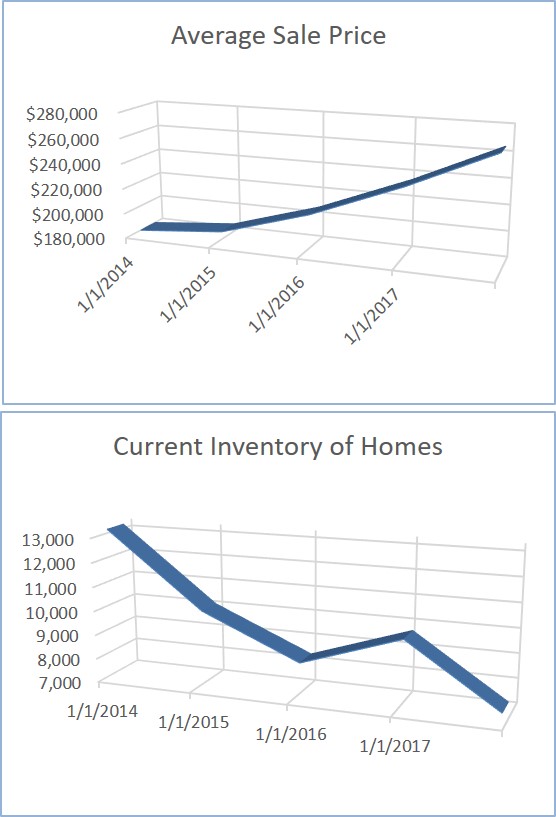 2017 Real Estate Market Stats Recap
What an amazing year in Real Estate here in the Tampa Bay market. We close out 2017 with an extremely tight Sellers' Market. If you look at the metrics year over year since January 2014, they paint an incredible rise overall in significant areas, and show strength great strength in the Market as well as nice appreciation in values. Just a few highlights worthy of noting here are;
Average Sales Price has increased over 46.8% from $181,642 in January of 2014 to $266,703 as of December 2017.
The total number of homes sold steadily climbs year over year and has increased 26.15% (27,779 to 35,044) over the same time period.
Total Days on the Market decreased by 25% from 76 in 2014 to 57 in 2017.
We also are seeing the lowest inventory available for people to purchase, down 44.74% from 2014 numbers.

Will we be able to build more homes or have more people deciding to cash in on their returns, trading up or down as their individual situations dictate? It will be a very interesting 2018 for certain, and I am looking forward to helping you decide on your next steps to take with probably the largest asset and financial position that you have.
Richard Barba, Broker Associate/Realtor/LCAM
Keller Williams Realty South Tampa
richard@richardtampahomes.com
www.richardtampahomes.com